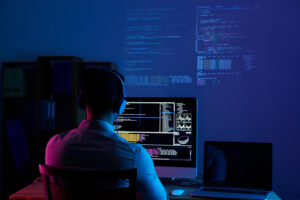 Perhaps you've recently closed your seed round, perhaps you're building a new spinoff product, or perhaps you just need an additional set of developers. In any case, you need to hire the right development team, at the right time, in the most efficient way possible.
Unless you already have a powerful HR team, or you've contracted a recruitment agency; your hiring round is probably going to mean a lot of extra work for you. An alternative is to outsource, and frankly, it's a great way to accomplish your goals without much added hassle.
Here's why:
● You can design your perfect team while leaving the recruitment, vetting, and much of the onboarding to your outsourcing partner. Despite this, you can always pick who you work with in the end. In a nutshell, you get all the benefits of working with a recruitment agency and more- without the extra costs
● You can save on costs. Big time. If you outsource to a place like Romania or Serbia, these cost savings can add up to well over 50% of what you'd spend if you hired locally in somewhere like the US.
● You won't need to worry about potentially having to get more office space or more supplies (ie. computers and desks). When you outsource, this is generally all included and comes at no added cost to you.
● You'll save time. Adding to the first point, when you outsource, you're able to select and onboard pre-vetted developers that are able to start working almost immediately. Because of this, you can have a team up and running in a few weeks instead of a few months.
● Pivoting is easier when you outsource. Since you're able to cut down onboarding times and you'll often have access to a wide range of available developers, you can easily add specialists to your team as needed.
● Outsourced teams can essentially act as in-house teams. When your outsourced developers are fully dedicated to working with you, and when it's possible to have your developers occasionally come on-site with only a few weeks notice- you won't notice much difference between having an outsourced team, or a in-house team.