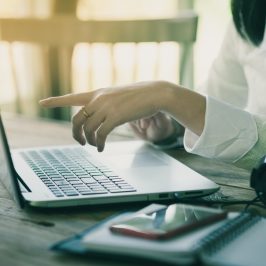 If you haven't outsourced before, you might still be unaware of some of the main benefits that come with IT outsourcing. Here are 5 for you to consider:
Cost Reduction
One of the most appreciated benefits of outsourcing is cost reduction. By leveraging outsourced teams, you're able to take advantage of many of the lower costs associated with doing business in a particular foreign country- from labour to office costs. The end result is that you can do far more, while spending less doing it.
On-Demand Specialists
By working with an established IT outsourcing company, you're able to leverage their HR and recruiting prowess as much as the specialists that you're ultimately hiring. This means that not only will you have some of the brightest and best talent at your fingertips, but that you'll be able to add whoever you need to your team, whenever you need them.
Greater Productivity
Outsourcing IT is an excellent way to increase productivity across your organization while adding to your bottom line. Considering that outsourced IT teams are often more cost-efficient compared to in-house teams (allowing you to have bigger teams for less), and considering that IT is crucial to most organizations' productivity- outsourcing can be a game-changer for the organizations that leverage it.
Less Downtime
A major benefit that comes with IT outsourcing is that your outsourcing partner will likely be located in a different timezone than you, with the result being less overall downtime. As an example, let's say your in-house team based in Montreal works from 10 AM to 6 PM local time, and your outsourced team in Serbia works from 8 AM to 4 PM their time. Since Serbia is 6 hours ahead of Montreal- your combined team will be active between 2 AM and 6 PM Montreal time on any given day. This reduces your downtime by 50%- from 16 hours per day to just 8.
New Ideas
Considering that IT outsourcing companies are often more or fewer consultancies that happen to work with organizations across many different industries and geographies, they are often hip to the latest trends and technologies in IT. With this knowledge and experience comes new ideas that could help take your organization's IT outcomes to the next level.