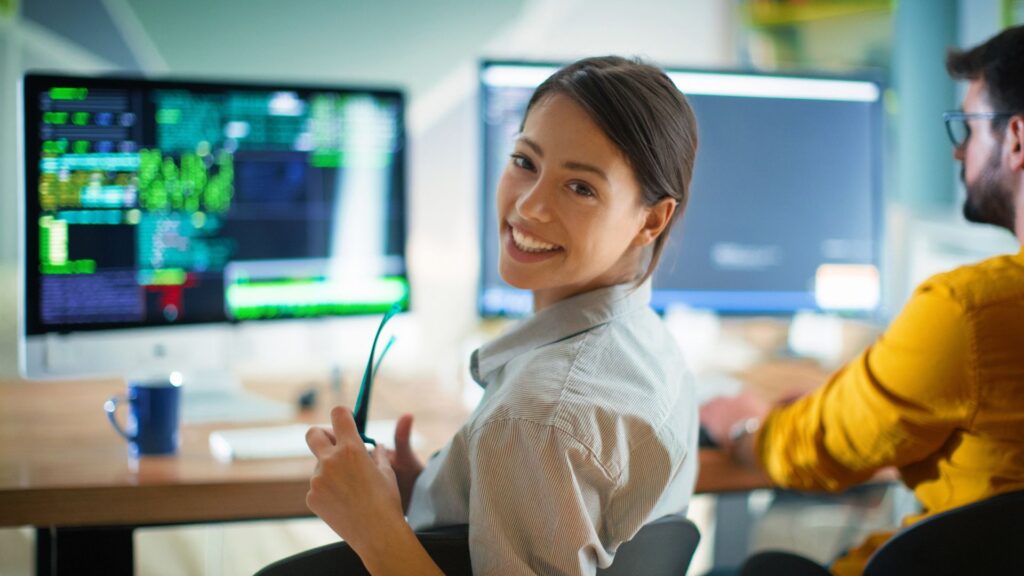 Outsourcing software development is becoming increasingly popular for businesses of all sizes thanks to the benefits it brings to the table. However, finding the perfect outsourcing partner for your business can be challenging, as you'll not only need to find an experienced software development company in another country but also one that can deliver top-quality software on time, within your budget, while assuring transparent communication. This is why we've developed this guide – to provide a complete overview of how to find the perfect software development partner for your business. Let's dive in!
1.Determine your business needs
The first step in finding the right software development partner is to define your business needs and goals. Identify the specific software functions you require and review your internal team's skills. This will help you determine the skills and expertise you need in an outsourcing partner. Consider your budget and timeline, and determine what type of engagement model would work best for you: a fix-priced model, a time & material model, or a dedicated team that completes your human resources by skipping the time-consuming recruitment process.
2. Conduct thorough research
Once you have identified your business needs and goals, start researching software development companies that meet your criteria. Start with online reviews and ratings on reputed platforms such as Clutch or Trustpilot, and ask for recommendations from colleagues and industry experts. Make a shortlist of software development companies that you think fit your project, collect information about their experience, expertise, and technology stack, and then review their portfolio of completed projects. This will help you get a better understanding of the company and its capabilities. However, don't make a decision until you have a meeting with their team leader, in order to understand their workflow and their approach to a development project like yours.
3. Evaluate communication and collaboration skills
Communication and collaboration are critical when working with an outsourcing software development partner, no matter if we're talking about nearshore outsourcing or offshore outsourcing. Evaluate the company's communication style and how they handle client interactions. Determine the mode of communication they prefer, how often they communicate with clients, and their availability during your business hours. Also, assess their project management and collaborative tools to ensure they can work efficiently with your internal team.
4. Assess the security measures
Security is a significant concern when outsourcing software development. During your first meeting, assess the company's security policies, procedures, and experience in handling confidential data. Review their security measures for data protection, network security, access control, and compliance with industry regulations. Ensure that they have appropriate disaster recovery plans in place and have backup systems in case of unforeseen circumstances.
5. Plan for long-term partnerships
Outsourcing software development is a long-term commitment, and you need a partner you can rely on for future projects. Look for companies that offer flexible contracts and are committed to long-term partnerships. Consider the level of support they provide after the software is delivered, such as maintenance and updates. Also, ensure that they are responsive to your feedback and willing to make project changes to meet your evolving business needs.
Choosing the right software development outsourcing partner requires careful planning, research, and evaluation. Determine your business needs, conduct thorough research, evaluate communication and collaboration skills, assess security measures, and plan for long-term partnerships. It takes months or years of collaboration and teamwork to develop great software, and the right partner can make all the difference in achieving your business goals. By following these tips, you can find the perfect software development partner for your business!